I went to London this past weekend and left M all by his lonesome.
He stayed back to do work while I had fun going out to eat, catching a rugby game at Wembley Stadium, hitting up the London market life and just having a swinging great time with friends.
He went out to buy ingredients for dinner in case I came back hungry, but I came back 3 hours later than expected because I opted to choose to stay in London a little longer to have dinner with friends.
He came to pick me up at the train station at 1AM even though we only live 15 minutes away and it was freezing cold outside.
Then I came back and was surprised with this: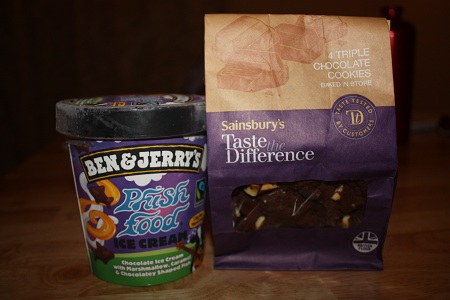 After almost 2 years- I think M's finally figured out how to make me really happy.
Plus…I think I'm a little spoiled.